When applying for a loan against property, you must keep a few things in mind, like your profile and the bank's eligibility criteria, papers of the property to be mortgaged, other documents, and a lot more. To prevent rejection of your loan application, you must fulfil the requirement by the loan-provider. This is why you must be well aware of the loan scheme before trying to avail the same.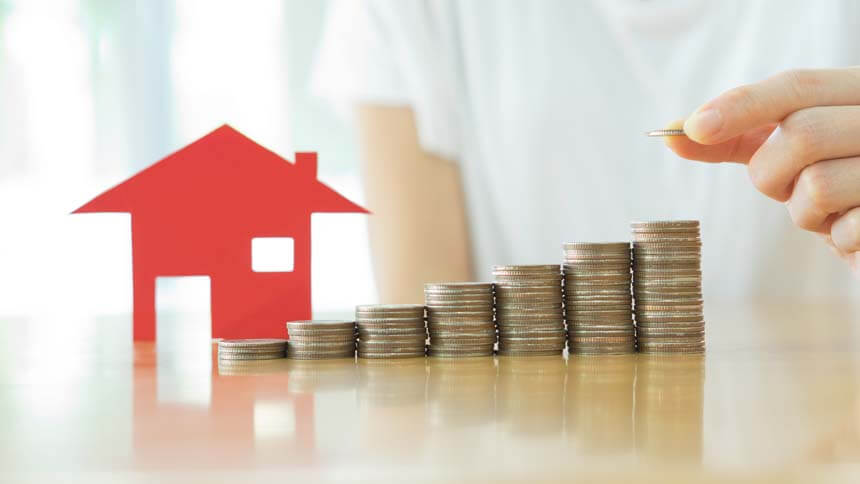 You can click here for a bank offer on property loan in India.
Here are details of some of the risks and mistakes to avoid when making a property loan application.
Too Old Property
The age of the property and its condition will determine the loan amount and tenure. The less old the property, longer the tenure you can attain. For instance, if the house is 15 years old, and the age cap for an eligible property is 30 years, then you can avail the maximum tenure of 15 years. If the house is 20 years old, then maximum tenure could be up to 10 years.
Your personal income, business income, property's value will influence the loan amount. The valuation team from the financial institution will visit the property to evaluate it by considering the property's market value, age, location, etc. Although real estate properties appreciate in the market, older buildings are strictly supervised.
Older properties may grant a lower loan amount, than the newer properties. However, if an old property is well maintained and necessary reconstructions and renovations are done, then you can avail a better loan amount and tenure.
Missing Property Approval Documents
Many applicants have all the property documents, except the ones of government approvals. Age-old properties need to be updated in regards to property documents and approvals. Many times, people do not bother applying for approval documents and at time of loan application, they do not have sufficient papers to submit.
Banks usually do not favour a loan application with missing documents. Title deed and other documents are as much necessary as the property agreement. Approval documents can be lost or damaged, but can be re-applied for. So, if you wish to apply for a property loan, make sure you have the required documents in place.
Non-Consenting Co-Applicants
Co-owners of a property become co-applicants for a loan against the said property. Thus, all co-owners must give consent, if you want to pledge a jointly-owned property for a loan. They can either co-sign the loan application or sign an agreement with you stating that they are not the owners of the property anymore. In the latter case, you shall be able to apply for the loan, all by yourself.
Insufficient Proof of Income Tax Return
If you are a self-employed individual, then income tax return proof of the last 3 years are required. If you are a salaried individual, but filed your returns for only a year, then your loan application can be approved, if you have other supportive proof of income, banking documents, and no tax evasions. This is accepted by certain financial institutions subject to other clarifications.
Deviation in the Property Plan
If pledging an independent property, there must not be any crucial or major violation or deviation from the originally approved plan. The bank will reject the loan up front if it observes slightest of discrepancies in the property conforming to the approved plan.
Make sure that your profile and property are in the parameters of bank's loan eligibility to avoid the risk of having your loan application rejected.